Basudev Memorial Society (Regd.) Lucknow was established in 2005, with the aim to serve society and since then this society is involved in various social and educational activities likewise – giving education to girls, financial support to poor children for their education , giving shelter and food to deprived persons and also providing financial support to poor girls for their marriages.
This society was founded in the loving memory of Late Pt. Basudev Prasad Mishra who worked hard and helped the poor and needy persons throughout his life. It was his dream to establish an educational institution especially for girls.
To complete the unfurnished task Basudev Memorial Girls Degree College, Lucknow was established in the year 2005 by Dr. Karuna Shankar Mishra in the fond memory of his father Late Shri Basudev Prasad Mishra with the main object of providing quality education to girls.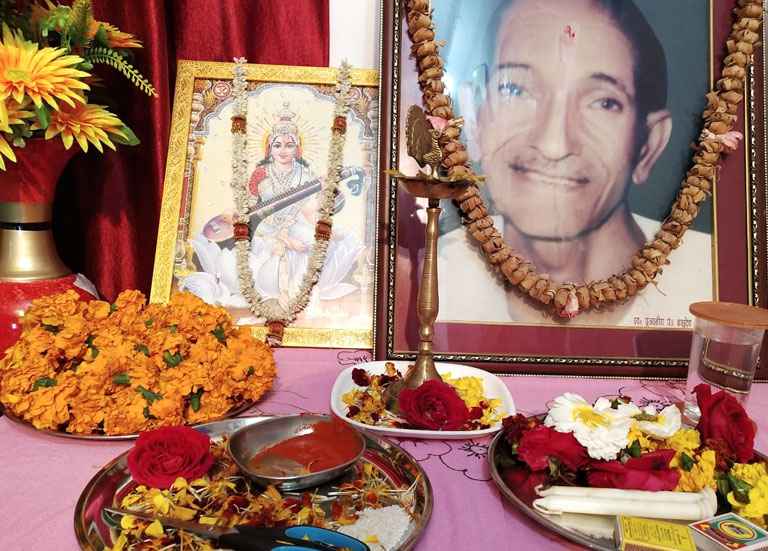 The main objective of this college is all round development of the girls. Apart from providing education, the college aims at physical, mental, moral and spiritual development of its students and ultimately transforms them into good citizen of the country.
This is a self financing college and does not get aid from government or any other agency. Beside B.Ed., this college is running B.A. and B.Sc. courses. This college is associated with University of Lucknow, Lucknow and runs as per the rules and regulations of the University.
The college has good infra- structure and qualified faculty. The college encourages the students to keep their ideals high and to strive for excellence in every field of their life. It endeavors to inculcate in them the value of freedom and its judicious use, respect for law and order and also teaches them to abide by moral principles, to be unselfish in the services of their country and fellow men.
One of the most important objectives of the institute is endeavor through education, training, development extension and consultancy to play a positive role in the integrated development of well qualified professional manpower at all level. It aims the mission statement and includes the vital issues for expected result
The manager must have a clear picture of what they want to accomplish. So they plan the vision to others and motivate to work towards on the vision. They inspire ideas and draw others to work with the problem that seems insistently interlocks, provide non instructional support.